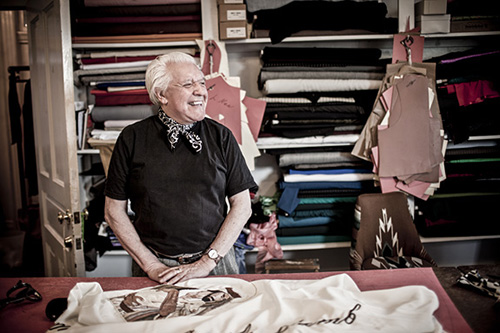 Manuel Arturo José Cuevas Martínez Sr.crossed the border in his new car with forty thousand dollars in his pocket. Everyone told him he was crazy for leaving Mexico. He had a thriving tailoring business with a business partner, making "hundreds of thousands of dollars," Manuel says. But he wanted to make it in the United States. The country's outsized dreams more neatly matched his world outlook, his outgoing personality, and his desire for proper recognition and fame.
"I just said, 'Hell, I'm gonna see if I can do it,'" Manuel says.
And he did. Nearly sixty years later, Manuel is known as the man who put Johnny Cash in black and Elvis in gold lamé. He is considered the outré designer of music stars around the world, handcrafting looks for everyone from Kid Rock to Jack White, Bob Dylan to Hank Williams I through III. Manuel's work is adorned with the color and flash of the man himself. From his earliest days in Hollywood, Manuel felt comfortable with stars, and they with him. An experienced tailor—he learned to sew from his older brother at age seven—he went to work for master embroiderers of the era, eventually on to the wardrobe departments of movies, and finally to crafting the finely tailored look of the Rat Pack.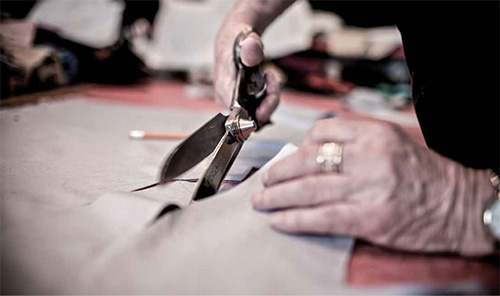 Although seemingly locked into the Hollywood scene, Manuel was a restless, wandering soul. A trip to Pasadena to see the Rose Bowl gave him new direction: the colors, the pageantry, the glitz and the glam told him he needed to add high-end embroidery to his repertoire.
In 1975 the "Rhinestone Rembrandt," as he would later be christened, opened his own clothing store using a dozen sewing machines purchased from a store going out of business. He was already a fixture in country music when in 1989 he moved his store to the center of the country music universe: Nashville.
Manuel's singular skill goes beyond his fine craftsmanship, unique designs, and flashy embroidering. He is able to capture the essence of what makes a performer special and reflect it in the clothing.
"Fashion is what you find in the store," he says. "But style is what you keep in your closet. That's different. I'm able to see what gives stars their style. So I know them, I can read them. I create for them something unique, from my heart, but also it fits with what they are, who they are, not what they think they need."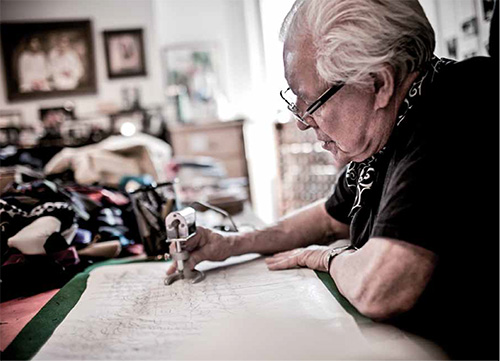 Although the flamboyant Nashville couture icon has slowed down—he now works ten hours a day instead of fourteen—he doesn't see himself retiring anytime soon.
"I'm seventy-five years old!" he says with mock outrage. "This is my castle. My creative place. It's what I do and what I love. It's my art…What the heck else am I going to do?"