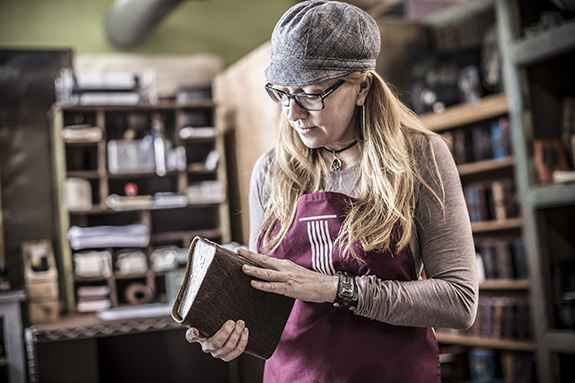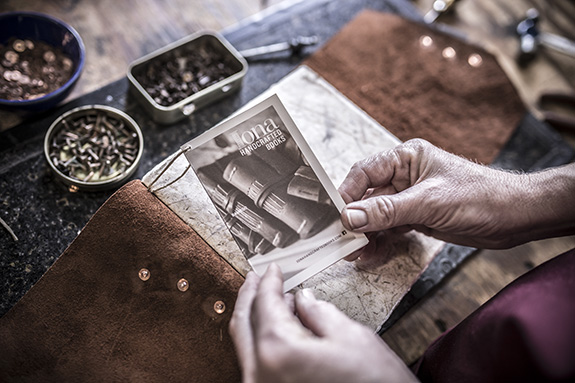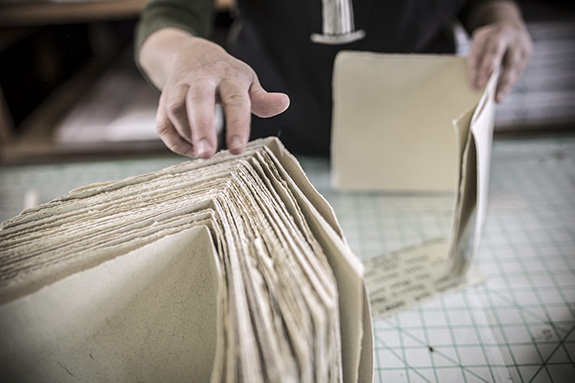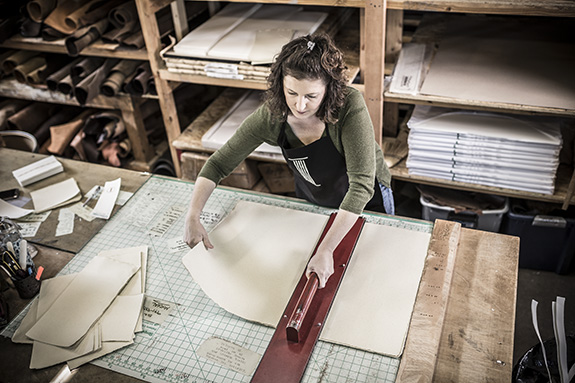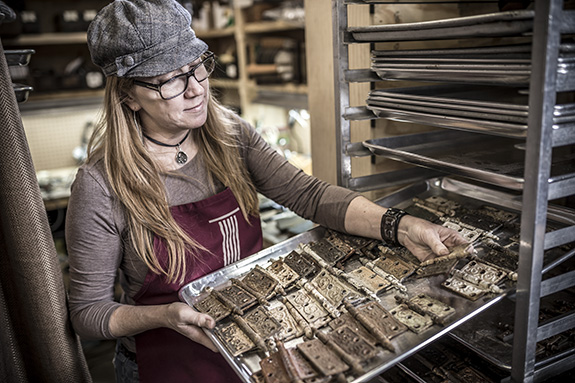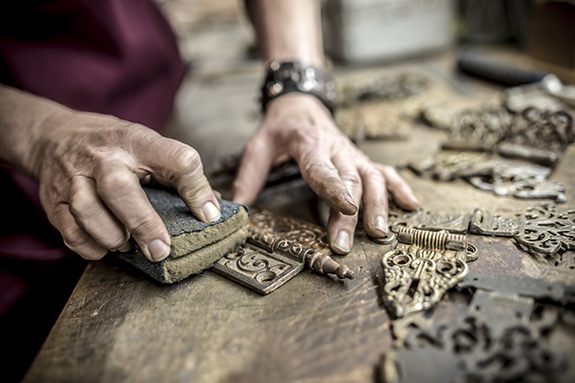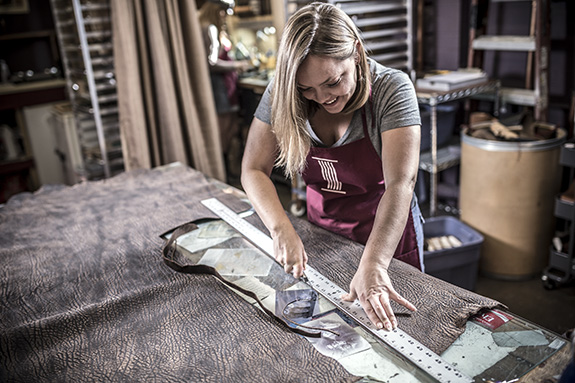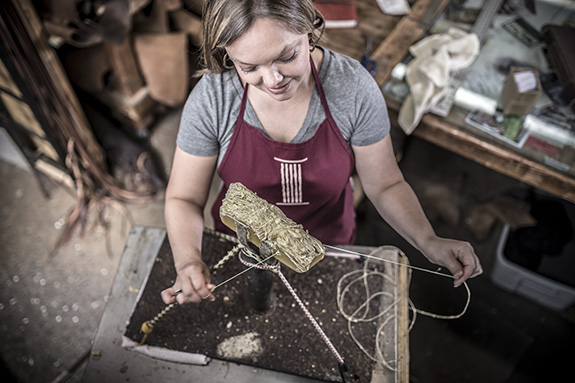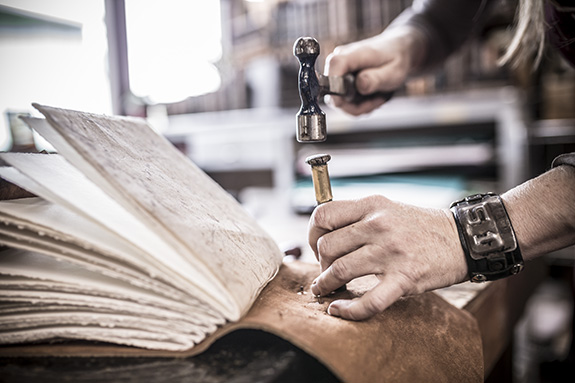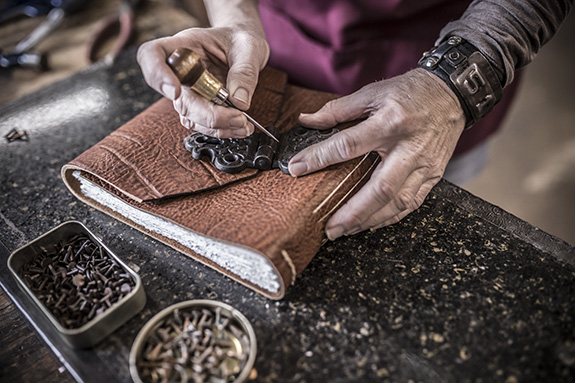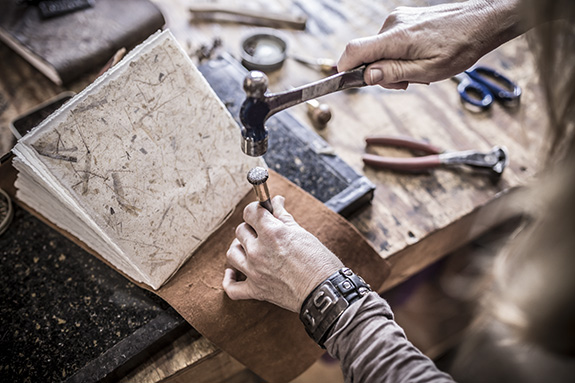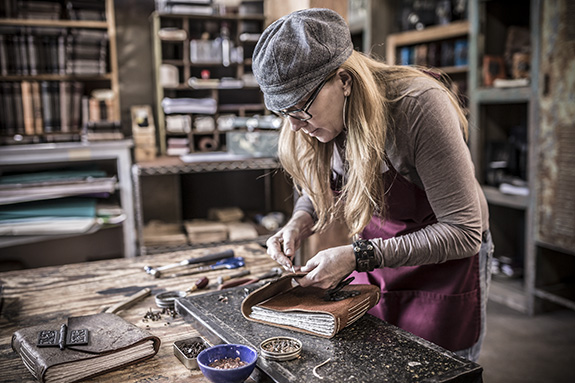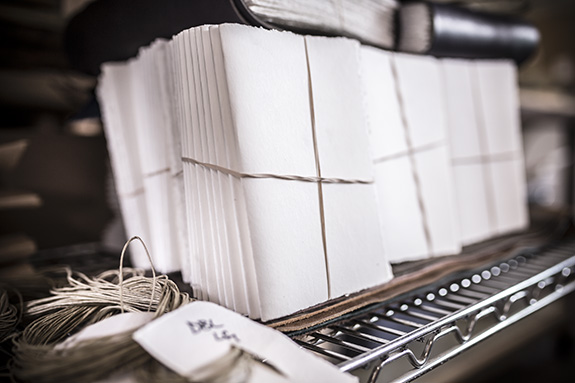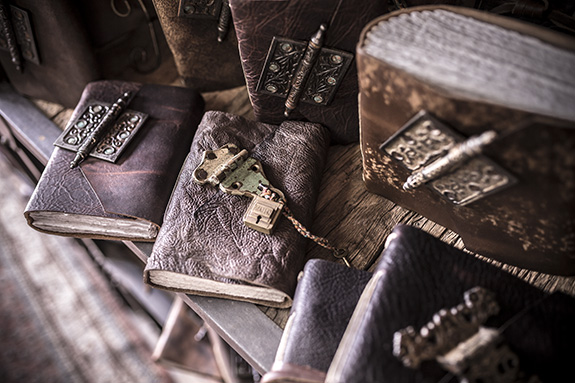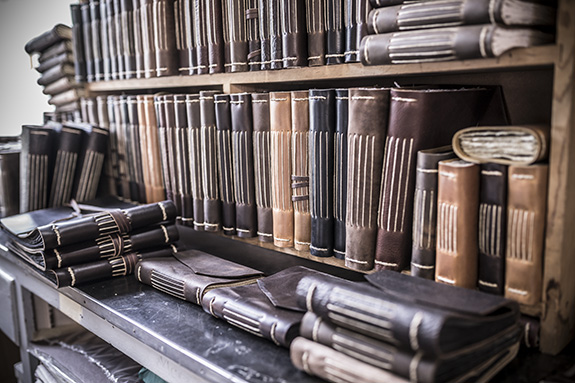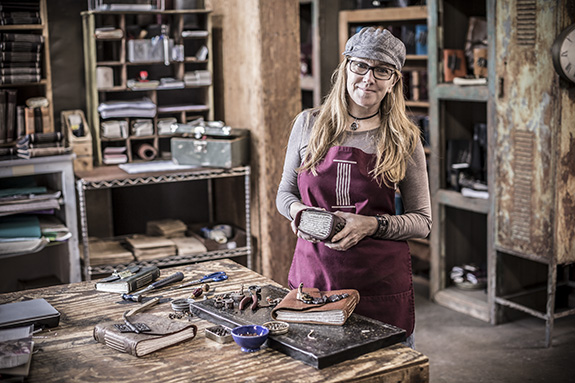 Want to read about the book?… click here…
Iona Handcrafted Books
Austin, TX
Mychal Mitchell
"I love the idea that I'm carrying on a centuries-old tradition while adding a touch that is distinctly my own."
"When people encounter my books, they instinctively lift them to their nose. There is something innate in us that responds to the smell of a leather book."
"These books are meant to be passed down to your great great grandchildren. Creating a product that will never get close to a landfill is very rewarding!"