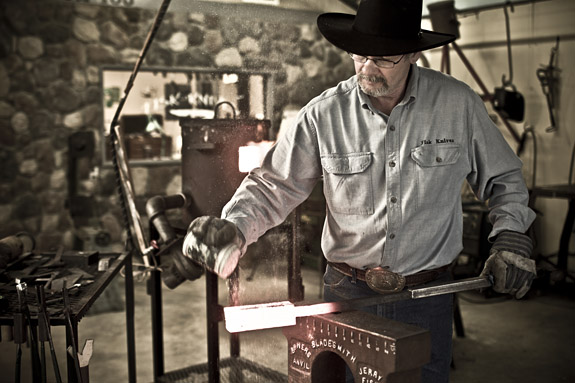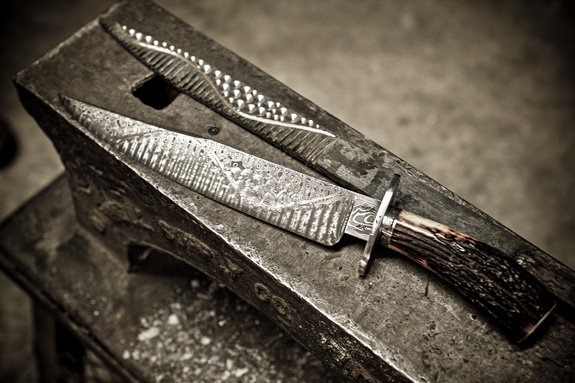 Want to read about the book?… click here…
Fisk Custom Knives
Nashville, AR
Jerry Fisk
"I picture myself in the same manner as a medieval sword maker traveling from kingdom to kingdom making knives and swords for who needs them."
"Hammering a knife or sword to shape by hand with a 2200 F degree fire is like standing in front of Hell with the doors open."
"The first thing you have to remember is that the pointy end always goes away from you."